Lotus Eldercare was tasked by AIC to speak on Perspectives of Caregivers at this year's Singapore Mental Health Conference 2016 held in Singapore Expo on 27th May. I was the last speaker on the topic of caregiver in the breakout session.
Here are the slides loaded as a Youtube Video: https://youtu.be/m7MdgyJzAtI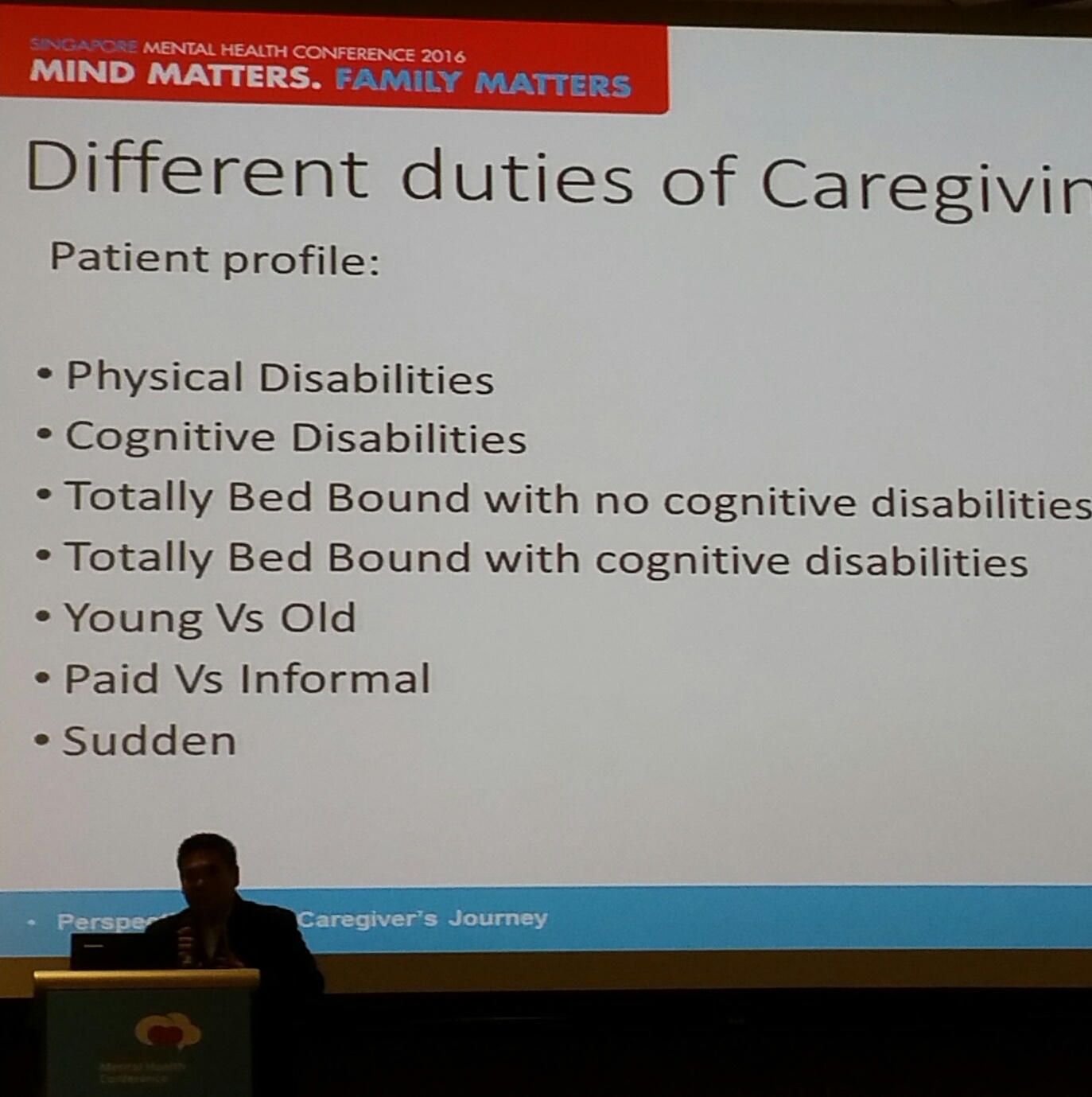 Taken from the SMHC 2016 Website:
"
Session 2: Perspectives of Caregivers
Rosalynn Carter once said, "There are only four kinds of people in the world – those who currently are caregivers; those who have been caregivers; those who will be caregivers; and those who will need caregivers." The caregiving journey is not unfamiliar as we will all be or have been part of this journey. As a caregiver, one grapples with making the 'right' decision and the journey itself, can be an emotional roller-coaster as one traverses through duty, guilt, anger and joy. On the other hand, a person receiving care grapples with the changes such as the loss of independence and the physical decline, coupled by one's desires and wishes as well as perceptions of what 'care' ought to be.
This segment presents the complexities experienced by caregivers from different lenses to shed light on the factors that impact balance between the best care for loved ones and needs of caregivers along the caregiver's journey. This includes a first-hand narration of a caregiver's experience, a gerontology expert's perspective and a service provider's perspective of how services and existing support meet the current and future needs of caregivers.
"