Milken Institute's 2017 Asia Summit Aging Roundtable was held on Wednesday, September 13th in Singapore at the Four Seasons Hotel from 2PM to 5PM.
The goal of the Roundtable is to catalyze multi-sectoral collaboration and strategic solutions to overcome the challenges of population aging and empower older adults remain healthy, active, and engaged. Participants can help identify, among others, the business opportunities, the policy mechanisms, and institutions reforms to better meet the needs of the elderly.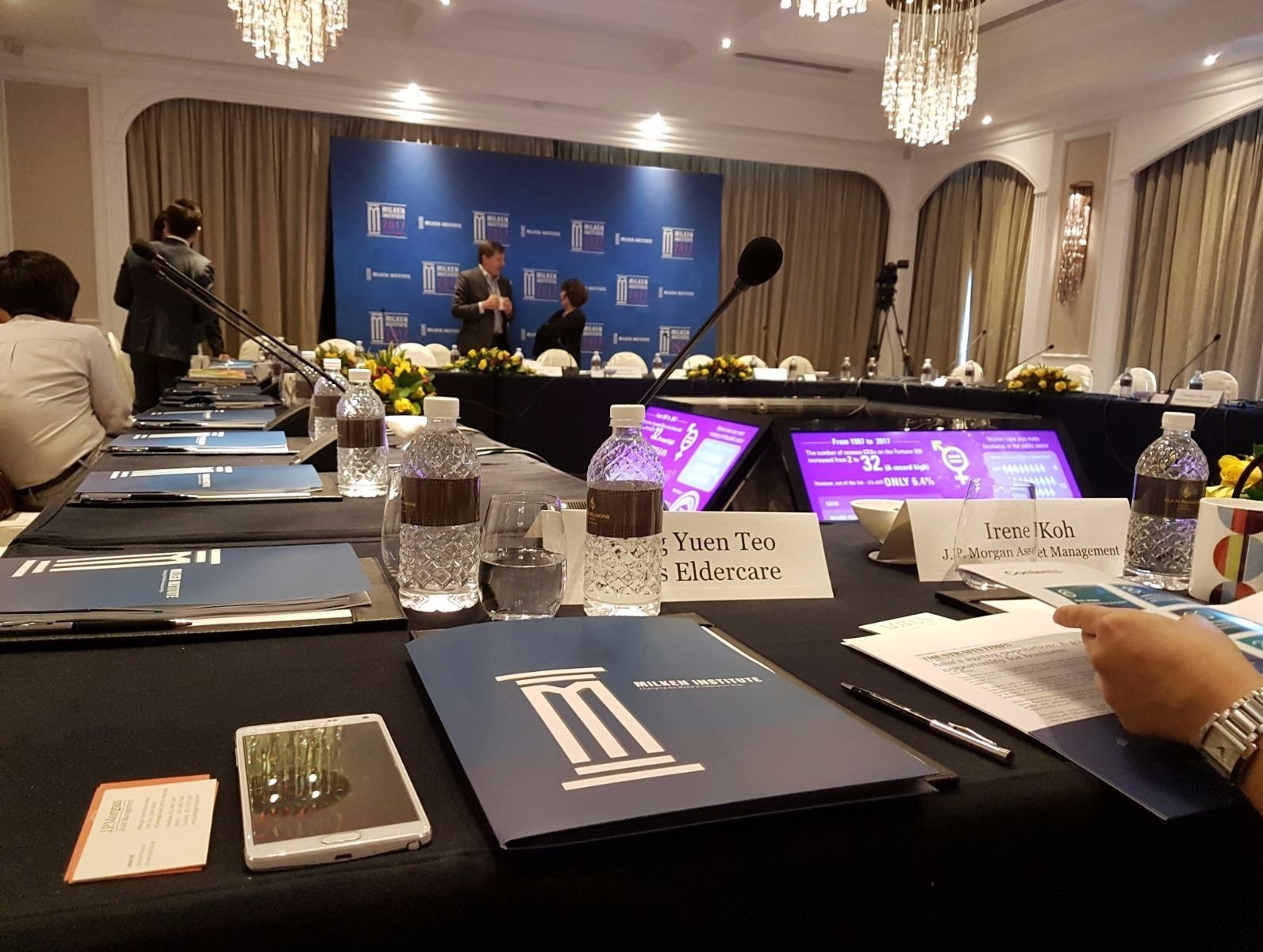 The invitees are a mix of local and regional investors, business leaders and practitioners from healthcare, technology, financial services and products, insurance, foundations, and academia, to name a few. Joan Ruff, Chair of the Board for the American Association of Retired Persons (AARP), Alan Brannigan, Co-Founder and CEO of Jupl (a wearable health tech company), and Thomas Cheong, VP and Head of North Asia for Principal Financial Group (retirement planning, asset management, financial insurance) are among the registered participants. Moderating the discussion will be Perry Wong, Managing Director for Research at the Milken Institute and Paul Irving, the Chairman of the Milken Institute Center for the Future of Aging.
Lotus Eldercare is honored to be represented in this event to learn and share our experiences in senior care in Singapore.
By way of background: The Milken Institute is an independent economic think tank whose mission is to advance collaborative solutions that widen access to capital, create jobs and improve health. For two decades, we have assembled leading and original thinkers to address real challenges, propose workable solutions, and provide attendees with unparalleled insights on the pressing issues affecting the region and the world.