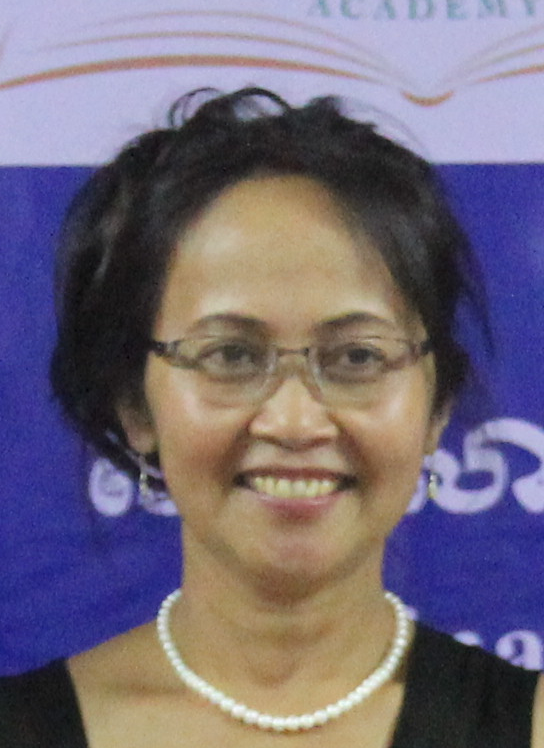 Leviseda Bun Douglas
Founder & Chair
Save Cambodian Children Fund Australia (SCCFA)
Masters of Social Science in International Development Studies (2002) Monash University
Mrs Douglas is born in Cambodia and had suffered for 4 years under the Khmer Rouge and another 4 years in refugee camps. She had lost everything, including her father and 5 siblings.  However, through a humanitarian program, she and her remaining family and were given a chance to restart their lives in Australia.  She is very thankful for the opportunities given to her and thinks that it is her chance now to provide opportunities to those in need.
She had a long and illustrious career as a Broadcaster & Executive Producer for ABC Radio Australia from 1992 to 2014.  She mentored and led the team in Australia and Cambodia in producing programs for radio and online.  She was awarded a Medal in 2014 from the Cambodian Minister of Information for contributing to media development and education to the disadvantaged rural population.  She was the only staff member in the Khmer Service to be granted interviews by phone and in person with the Prime Ministers of Cambodia.
Mrs Douglas is also an Interpreting and Translation Teacher at RMIT University, Melbourne, Australia from 2002 to 2004.
Mrs Douglas set up SCCFA in 2003.  SCCFA is a non-profit, non-partisan, non-political and non-governmental organization, staffed entirely by volunteers, focusing on providing education and support to young victims of abject poverty.  SCCFA secured a two-hectare block of land in 2013 and built a school 2014 in remote area of Cambodia.  The school is currently educating nearly 200 primary school students.  She received a Recognition Medal from the Cambodian PM in 2014 for her contribution to rebuilding and development in Cambodia.  In 2007, she is a finalist in the Australian of the Year Awards for her humanitarian work in and outside Australia.
Mrs Douglas is passionate in helping the less fortunate.  She had spent the last 13 years implementing preventative measures by empowering vulnerable communities through education and training.  She firmly believes that prevention is better than cure.  The founding of SCCFA in 2003 is the result of her passion and commitment to the cause.